Purchase A Car and Export from USA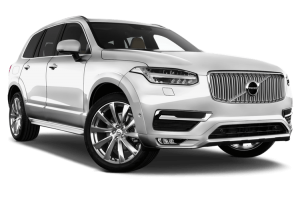 Buying a USA car on your mind? Well, a pool of challenges awaits you, as you think of exporting the USA car to your nation. One can buy a car from USA, however bringing the car to your country can prove a real task, as the process needs to have loads of patience. The complex formalities can test your patience and may prove challenging. In order to ensure complete perfection from your side, the custom officers leave no stone unturned to cross-check the details during the whole procedure ranging from the buying process to shipment's end-stage. A slight mistake of yours may enhance the expenditure.
Producing the perfect documents on right time is of utmost importance. An honest representation of the accurate documents may create a good impression on the mind of the officials and they may give a green signal to the custom clearance. People with chock-a-block schedules have high chances of facing problems at the last moment. The reason behind this is it may fuel up your expenditure as well as your valuable time gets waste.
UCES MOTORS assures to provide you the best service that will go hand in hand with your requirement and will endow you a delightful experience. The site enables the person to purchase or export a car from USA in a hasslefree way and with a great convenience. Here, one can pick up from a variety of cars such as used cars, salvage cars or auction cars cumulated in the inventory. This gives rise to the saving of time, energy and money. UCES MOTORS assists you in verifying the seller, final sales cost negotiation, inspection of the order, disbursing the funds and many other things related to the procedure.
With UCES MOTORS by your side, you can wait for your chosen vehicle to appear at your doorstep!
OUR ADVANTAGE.
Car inland transportation.
Container fumigation services.
Car packing and loading inside container.
Car container services (international shipping).
Ro-Ro (Roll-on Roll-off) (international shipping).