INTERNATIONAL CAR SHIPPING UCES MOTORS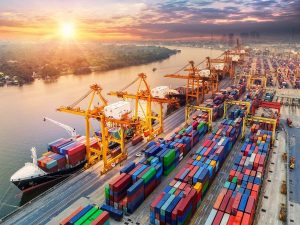 If you are thinking of car shipping from USA or from anywhere in the world, the very first thing you need to do is make your vehicle ready for public . Every personal article or accessory should be removed, the dirt should be cleaned off and even the fuel should be emptied.
Once you have selected a company, the next step is to export vehicle. The cars from USA or from any corner of the world are then delivered to a loading warehouse or to an ocean port. You get an added advantage if you are from a metropolis or from a place nearby an ocean port. Then you yourself can deliver your car or you need the aid of any automobile transporter or car exporter.
You should pay for a door to door delivery and should always note that the ultimate point is an export ocean terminal or a loading warehouse of the overseas shippers. The transporters often avoid sending export cars to the ports owing to congestion A, time consuming queues and TWIC card requirements. It is always recommended to ask your preferred company to help you import car in an easy way.
Compulsory documents for Auto import export:
You should have ready the paper title supplied by your state's DMV (Department of Motor Vehicles). It should be devoid of any unsatisfied liens from the bank or any financial center. The US Customs has issued that all motorized vehicles must be cleared for export 72 working hours before vessel's sailing date.
Option 1-SHIPPING CARS IN OCEAN CONTAINER:
You are given two choices for auto shipping by the overseas dealers; either ocean container shipping or roll-on rolls-off shipping. In ocean container your car will be loaded along with other cars and goods. This process is much reliable and affordable since you will be charged only for the space your vehicle will be occupying. At the same time it provides security to your car as the container remains blocked and sealed during the whole journey.
Option 2: SHIPPING CARS THROUGH ROLL –ON ROLL OFF CARRIER:
Through this process your vehicle will be directly taken to the port from where it will be put into a vehicle carrying ship. A longshoreman is entrusted to drive in the car into the vessel at the departing point and drive it off at the destination. The negative aspect of this service is that it does not provide a blocked container and your car is left open. Moreover the service depends on various factors like non-operable vehicles or restricted country coverage, which may make it non accessible to you.
Once your car is off to a foreign destination, your overseas company will send you the bill of their transportation charges. They will simultaneously send you back the original title accompanied by the details of how you can get access to your vehicle at the point of arrival. To avoid unnecessary delay to salvage cars at the international venue, it is always preferable to contact the overseas port in advance to know all the details of the arrival and to keep the paperwork done.
OUR ADVANTAGE.
Car inland transportation.
Container fumigation services.
Car packing and loading inside container.
Car container services (international shipping).
Ro-Ro (Roll-on Roll-off) (international shipping).