Used Car Market in the United Arab Emirates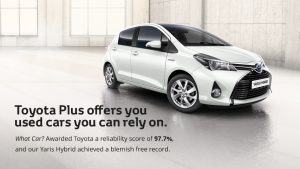 With almost no native automotive manufacturing to speak of, the United Arab Emirate imports virtually all of its vehicles, new and used alike. However the market for imported used vehicles is a little more rigid than it is elsewhere due to the numerous restrictions outlined above. As a result, the market is primarily constrained to buyers interested in classic and performance automobiles, although there is demand (however small) for other kinds of vehicles.
The Most Popular Imported Used Cars in the United Arab Emirates
Automotive trends in the United Arab Emirates follow those in the rest of the developed world. By and large, consumers are primarily interested in fuel-efficient, safe and reliable vehicles. For this reason, Japanese vehicles make up roughly half of those imported into the United Arab Emirates every year. By comparison, cars manufactured in the United States are the second-most commonly imported, by only account for 12% of the total market.
Those looking to take advantage of the above facts with respect to the used car market should consider cars like the Toyota Corolla and the Nissan Altima. Both continually rank near the top for resale value within the United Arab Emirates, making the prospect of importing these vehicles from the United States particularly appealing. For luxury, Lexus automobiles tend to enjoy the highest resale value. On the opposite end of the spectrum, Mercedes-Benz, BMW and Chevrolet vehicles tend to take the quickest and steepest hits to their resale value once driven in the country.
OUR ADVANTAGE.
Car inland transportation.
Container fumigation services.
Car packing and loading inside container.
Car container services (international shipping).
Ro-Ro (Roll-on Roll-off) (international shipping).